BestASPNETHostingReview.com | Best and Recommended Cloud Hosting. Cloud server hosting provides the best scalability and availability comparing to any existing solution. However, security is always the biggest concern and there's no guaranteed and high efficient security rules from the industry. Thus it's always a hot topic for cloud security. We have collected following 6 tips that're mentioned and highly recommended by most professionals. Action now and secure your cloud server.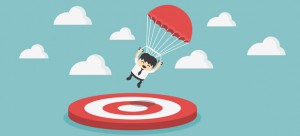 Use a reputable service provider
The most important point which you should pay most attention to. A quality service provider can save our half efforts in securing the cloud environment. A reputable cloud hosting provider is always the leader of this technology and actually has contribute a lot to the industry development. Such companies like rackspace is actually define the service standards that're followed by many other providers. Because of their leadership, they can apply necessary changes at the earliest time.
Use reliable server system
We must install a reliable server system to ensure its performance and security. Those outdated server OS should be avoided by everyone. Because of the fast tech development, we have a variety of OS choice. But we definitely need the best one for production server purpose. Some OS is only best for personal computer but not for server system. If we would like to receive the best server configuration, we might need commercial products like cloudlinux or redhat etc. Because we receive dedicated support and guidance in using the service.
Install only must required softwares
In cloud envrionment, everything can be provided with our real needs and many services are provided as SaaS so we can use directly. But we must understand the less service we add to server, the less volunability we receive. We can not treat it like our personal computer which doesn't have to be 24/7 online. We only need to configure the needed service and keep the system as clean as possible.
Based all the configured services, we should close all unnecessary server ports to reduce potential risks. Many attacks are started by scanning server ports so it's crucial to close unused ports.
Keep firewall open and up to date
Configure a reliable firewall service and ensure it's always on and up to date. No matter how we have optimized the server, an effective firewall service is a must as frontline safe guard. Many attack and unauthorized access can be blocked directly via proper firewall configuration.
Log everything and check regularly
Log should always be saved. All software service and system logs should be saved in safe place. Because we can never tell what might go wrong, log analysis will tell us directly in case problem occurs. Especially when there's security issues, we have to check logs and find the weakness quickly. Please remember to view those logs every few periods no matter if there's any issue or not. It's just good habit to follow our plans strictly.
Use private cloud instead public
Cloud hosting provides both choice – Public cloud and private cloud. Public cloud is the same logic of shared server where everything is stored on the same drive. Private cloud is separated from the environment like vps server but definitely more powerful than it. Via private cloud environment you can setup your own LAN and firewall just like a small data center where you have full control for everything. For those who run a group business with high security requirements, private cloud is top recommended.
Cloud server security is always on the way. Besides all above 6 tactics, you should always keep an eye of the industry and make necessary improvements accordingly.