BestASPNETHostingReview.com | Best and Recommended Moodle 3.1 hosting. Moodle 3.1 released in May 2016 is packed with a lot of rich new features for teachers, students and administrators. The new features are designed to help you save time and deliver online learning more efficiently.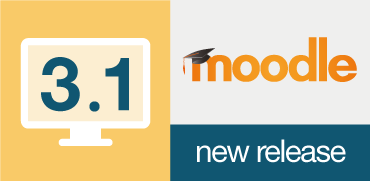 Here we are listing the top 14 new features coming in Moodle 3.1 which will make your life easier and better:
Competency based Education – The most demanded and required feature is finally coming in Moodle 3.1 after almost an year of development.
1-page assignment grading – Also mentioned as assignment grading UX improvements. This will result in alot of time savings for teachers while grading the assignments.
LTI Improvements – Improvements in adding the LTI tools  at both site and course levels in Moodle and capabilities to publish Moodle courses or activities as LTI packages.
Global Search – Finally the request for having a global search in Moodle is going to be fulfilled soon. ?
In-place-editing in many places – Now no more page reloads to change minor things with in-place-editing at many more locations. Similar to changing the activity or resource name on your course page now.
Grade performance fixes – Gradebook often faces some performance issues on large Moodle sites which are being addressed in Moodle 3.1.
User Disguises – Capability to post in forums as anonymous users without disclosing your actual identity. This feature will allow the students to ask "silly" questions of the teacher without fear of embarrassment in front of their peers.
Nicer Confirmations – If you have noticed the confirmation screen after sending a forum post in Moodle which seems very irritating. In Moodle 3.1 the confirmation messages will be displayed on the same screen in top bar with a green background making it much interesting.
Download all folders as a Zip – Now you can download all folder as a zip file.
Pinned Discussions – Now you can pin any forum discussion to keep it at the top of the forum for easy reference.
Feedback improvements – Improvements in the feedback module
Search in Server folder repository – Now you can search files in the server folder repository also.
Course Meta links – Meta links which were missing since Moodle 2.0 are back with Moodle 3.1
Recycle Bin – The first project taken by Moodle users Association is now a part of Moodle core.
Best and Recommended Moodle 3.1 Hosting
It is difficult for newbies to choose the best and cheap Moodle hosting which can definitely save them a lot of time and put their energy on the business and education more.
After reviewed 50+ web hosts, I found of the best and recommended  Moodle hosting which are ranked unbiasedly and independently based on the Moodle features; modules, plugins and themes; web hosting reliability and performance. To choose the best hosting for your Moodle websites, I recommend you going with the best and affordable  Moodle hosting which have been truly tested.
ASPHostPortal as The Cheap and Reliable Moodle 3.1 Hosting Recommendation
Moodle is a learning management system (LMS), a software application designed using sound educational principles, to help people create effective web-based learning experiences. For fast, secure and reliable Moodle 3.0.4 Hosting, look no further than ASPHostPortal.com for all your web hosting related needs. ASPHostPortal is the leading provider of Windows hosting and affordable Moodle 3.1 The price Starts from $5.00 per month, its very fantastic price.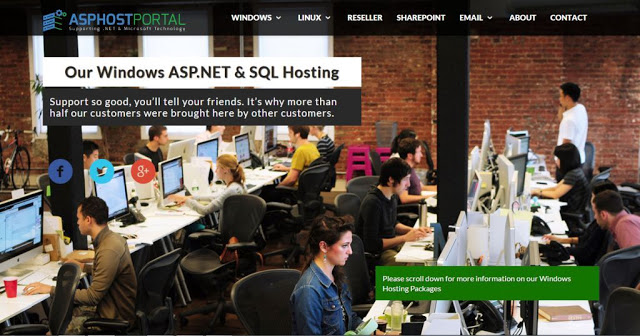 ASPHostPortal comes with PleskPanel, which has integrated with Moodle application installer script so as to help you make full use of this e-learning platform. And also, the well-trained support staffs stay online 24 hours a day, 7 days a week to have all you problems solved at the first time.
Best and Recommended Moodle 3.1 Hosting Price
ASPHostPortal.com provides quality and reliable Moodle 3.1 hosting services at affordable prices. They guarantee 99.9% uptime for your site. They have three available payment methods: PayPal, Visa and American Express, so you can pay for their services from all around the world.
Their professional in-house support team is available 24 hours a day, 7 days a week. Most of the time they respond to support inquiries within 2 hours. In addition, all of their hosting plans included with 30 days money back guarantee and as a rapidly growth and trusted company, you can depend on them to serve continuous reliable web hosting.