BestASPNETHostingReview.com | Best and Recommended nopCommerce hosting . nopCommerce is an open source shopping cart with both frontend and backend. For the management backend, nopCommerce requires ASP.NET and MS SQL databases. The SQL version had better be 2008 or higher versions.
There are over 1.5 million nopCommerce downloads. This number is enough to show the popularity of nopCommerce. Some readers might think that it is free to cause such many downloads. But we have to say the free download is just one reason. nopCommerce has other highlights and obtains trust of businesses and entrepreneurs in the world.
In below, we will first introduce features of nopCommerce to let you have an understanding on this software. Then we will analyze why nopCommerce is so popular. Take a look:
Best and Recommended nopCommerce Features
In order to help businesses create and maintain great online stores, nopCommerce is designed with a wide range of features.
The first one is the multi-store feature. nopCommerce supports businesses to create multiple frontend stores with different domains, but use a single backend to manage all these stores. Furthermore, all stores share a same database. Businesses can present a product in multiple stores and share data between stores. For their customers, this feature also brings them convenience that customers just need to use the same credentials to login all these stores managed by the same backend.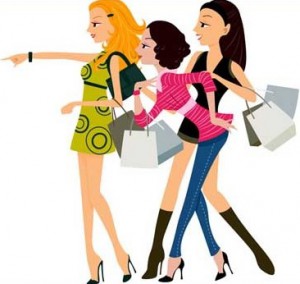 nopCommerce supports multiple vendors too. Simply put, with nopCommerce, a business could partner with a variety of vendors, and put products of the vendors on his nopCommerce website. Each vendor will receive a panel for administrating their own products.
Furthermore, due to drop shipping support, when an order is done, an email with order details will be automatically sent to the vendor, who will then ship the product to the customer. But all sales incomes will directly enter the account of the business, who will re-distribute the money according to agreements between vendors and him.
In addition, nopCommerce has pluggable modularized architecture. Keeping online business always available to customers is important. But we have to constantly improve our software for better performance. nopCommerce pluggable modularized architecture just supports businesses to add additional features even when nopCommerce is running. In other words, they need not to stop their online business and even sacrifice trade deals to add something new.
Besides rich features for businesses to build first-class ecommerce sites, nopCommerce also provides SEO features, via which the sites will gain higher search engine rankings and have more visitors from search engines. In terms of specific SEO methods offered by nopCommerce, please check as following:
URLs: nopCommerce allows businesses to customize URLs to rank higher compared to similar websites. For example, businesses even can localize URLs that will be closer to the search results in local languages or culture.
Sitemap: nopCommerce provides 2 currently popular sitemap versions. One is the HTML sitemap. This sitemap is for website visitors to quickly find pages on the site. The other is XML sitemap for search engines. XML sitemap tells search engines where each page is, which page is more important, how often each page updated, etc.
Microdata: microdata will tell search engines spiders more information about the site they are crawling. The information is about website type, and how the site should be ranked. More than that, microdata will display more information of websites on the search result pages. nopCommerce just has microdata feature.
In addition to above 3 SEO features, nopCommerce gives other SEO techniques for businesses, such as breadcrumbs, Google Analytics integration, etc.
More than that, nopCommerce is mobile compatible and has awesome features on marketing, taxes, checkout, payment methods, shipping, and customer services.
Why choose Best and Recommended nopCommerce 3.80 hosting ?
From above feature review, we have already known that nopCommerce has massive powerful features, which could be a reason to choose nopCommerce. Besides, we highly recommend nopCommerce to ecommerce websites, because:
It costs minutes to download nopCommerce and make it work. If businesses need add other functionality in the future, nopCommerce support them to add at runtime according to pluggable modularized architecture.
nopCommerce is the only one free shop cart based on ASP.NET and MS SQL databases. If people prefer .NET and want to save budget, nopCommerce is the best option.
nopCommerce is easy to use. A single backend to manage multiple frontend stores is a good proof to nopCommerce ease of use. What's more, nopCommerce is based on MVC, making it easy for businesses to scale up or down when their online business grows or goes downhill.
Businesses will get whole control of nopCommerce code resources. They can customize nopCommerce and make their nopCommerce stand out against other competitors. Moreover, the customization is without any restriction.
Best and Recommended nopCommerce 3.80 Hosting
30 Days Money Back Guarantee

30 Days Money Back Guarantee
30 Days Money Back Guarantee
At the end of this post, we would like to recommend 3 best nopCommerce 3.80 web hosting providers in the industry. They are ASPHostPortal.com, HostForLIFE.eu, and DiscountService.biz. Besides nopCommerce features, they still give heavy traffic, large disk space, enough email accounts, etc. for businesses to start their online business.