BestASPNETHostingReview.com | Best and recommended Sitefinity 9.0 hosting. Sitefinity 9.0 enables you to create and run better personalization campaigns thanks to more flexible audience segmentation using any behavioral and demographic data from the Sitefinity Digital Experience Cloud (DEC). You can also better track the success of these campaigns and measure the impact on conversion rates.

What's New
Multi-Page Forms
Content editors can now split large and complex online forms into several subpages and thus improve the user experience and reduce the dropout rate (documentation). Also added Form name to the subject of email notifications for form responses.
Multilingual Support for Digital Assets
Added option to upload multilingual versions of Sitefinity files with powerful control on how they appear on localized sites. The new functionality is available for Images, Documents & Files, and Videos.
(documentation)
SEO Improvements
Added option to exclude Content Types from Sitemap generation (documentation).
What's Fixed
Pages & Content
Pages: Regular expression for Pages Additional URLs cannot be modified (FP)
Pages: Canonical URLs for pages with pagination should contain page number (FP)
Content: Incorrect date and time shown when item is scheduled for Publishing (FP)
Content: "Pages where content items are published" showing wrong pages (FP)
Related items: not shown in Preview mode when they are set as simple links (FP)
Lists: Performance problems with many items (FP)
Lists: Advanced settings miss resource label (FP)
Libraries: External file system storage provider does not move the files when the whole library is moved (FP)
Widgets
Content items selectors: Cannot display more than 50 content items (FP)
Navigation>Light mode: Custom selection of pages and long text custom field results in exception (FP)
Navigation widget>Light mode: Long text custom field and related media field cause exception (FP)
Taxonomies widget:  ShowItemsCount includes deleted content items (FP)
DisplayName attribute breaks field value input (FP)
Forms
Forms cannot be edited after changing Multiple Choice Field properties (FP)
Form response email contain wrong site link in multisite scenario (FP)
Multiple choice validation message is not persisted (FP)
Captcha widget: ImageStorageLocation property cannot be edited (FP)
MVC mode: Search in form responses doesn't work
MVC mode: "Collection is read-only" error when trying to upload a file
MVC mode: Exception upon submission of form with captcha in non-default language
Events
All day events without end date are displayed as infinite in Calendar view (FP)
Published events cannot be sent for approval (FP)
Event date range in Events Selector shows '&ndash' instead of '-'
Recurring events issues upon adding to Google Calendar (FP)
Moving or resizing events more than once does not persist changes on start and end date because event gets locked
Editing an event from frontend calendar changes timezone of this event
Editing an event from frontend calendar makes it all day event, but not in UTC timezone
After publishing a Draft event, if another event is edited it will have the Start and End date of the previous (FP)
Timezone dropdown is not displayed after creating all day recurrent event
Event start and end dates modified after creating repeating, all day event (FP)
Single day, all day events should have only 1 date in the Event widget
Export: Always the default language version is exported (FP)
Export: German symbols are not exported in a readable way in Google calendar
Export multi day all day event to outlook/ical/google calendar changes the end date (FP, KB)
Export: Timed events don`t calculate correctly daylight saving upon export (FP)
Export: Invalid .ics files are generated on export
Export: Link to internal page is not exported
Export: Files in event description are not exported
Export: Weekly recurrent events are not exported to Google
Best and Recommended Sitefinity 9.0 Hosting Recommendation
After reviewed over 30+ Windows hosting companies, we will give you our Sitefinity 9.0 hosting recommendation. We found ASPHostPortal is the best solution for Sitefinity 9.0 hosting.
Our review site is designed to be a trusted place for bloggers, individuals and web designers to find best web hosting solutions at an affordable price. We review each web host in our view points independently, and rate them based on their reliability, features, technical support level, prices and reputation in the industry.
Best Hosting for Sitefinity – ASPHostPortal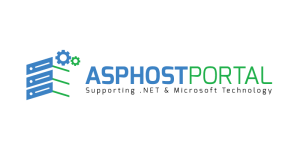 ASPHostPortal.com was launched in 2008. They are one of the best Windows Hosting in United States is ASPHostPortal.com. This company currently supports Windows Server 2012 hosting with ASP.NET 4.5 / 4.5.1 / 4.5.2, MVC 5.1 / 5.1.1 / 5.1.2, Visual Studio 2012, WebSockets, IIS 8.5 and support the latest Microsoft technology. All of its Windows hosting services are 100% compatible with Sitefinity 9.0.
The price of ASPHostPortal.com Sitefinity 9.0 hosting packages is quite competitive, especially the Host One which we may recommend most here. Going through this promotional link directly and you will get FREE DOMAIN or DOUBLE SQL SPACE, the Host One Windows hosting package is $5.00/mo.
This company offers money back guarantee if any of the clients fail to get the desired results. If the company does not work up to the expectations in a certain month, and the valid refund period is 30 days. In addition, the customer service is based on US and the representatives are working 24/7.