BestASPNETHostingReview.com | Best and recommended Magento 2.1.2 hosting. Magento Community Edition 2.1.2 includes security enhancements, functional fixes, and important enhancements to the Sales API. It is compatible with MySQL 5.7, and introduces support for PHP 7.0.4 and 5.6.5.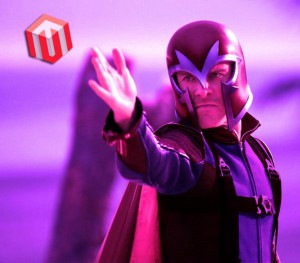 Highlights
Magento 2.1.2 contains multiple bug fixes and enhancements, including
Support for PHP 7.0.4 and 5.6.5. (This release supports PHP 5.6.5 and above instead of 5.6.x.)
Compatible with MySQL 5.7.
Two new web APIs (or service contracts) for the Sales module that incorporate functionality into the Sales API that is currently available in the Admin interface. After you install this patch, you'll be able to use the Sales API ShipOrder and InvoiceOrder methods to capture payment and ship product. See Module Reference Guide for information on using the ShipOrder and InvoiceOrder interfaces.
Why are we adding new APIs in a patch release?
These new interfaces will not break any existing customizations or extensions. See Alan Kent's blog about Magento for more information about these features and Magento's use of semantic versioning.
Security enhancements
This release includes enhancements to improve the security of your Magento software. While there are no confirmed attacks related to these issues to date, certain vulnerabilities can potentially be exploited to access customer information or take over administrator sessions. We recommend that you upgrade your existing Magento software to the latest version as soon as possible.
The following list provides an overview of the security issues fixed in this release. We describe each issue in greater detail in the Magento Security Center.
General security
Fixed issue with using the Magento Enterprise Edition invitations feature to insert malicious JavaScript and subsequently execute it in the Admin context.
You can no longer change or fake a product price from the Magento storefront and then complete an order with that faked price.
Fixed issue with arbitrary PHP code execution during checkout.
Fixed issue with retrieving potentially sensitive information through the use of backend media.
Fixed issue with running cron jobs less frequently than specified by the application cron setting.
Sessions now expire as expected after logout.
Removed potential for exploitation of guest order view feature to harvest order information.
Kount and 3D Secure now work as expected for Braintree Vault.
You can no longer delete a currently logged-in user.
A user with lesser privileges can no longer force an Admin user to add his private or public key using a JSON call.
Best and Recommended The Latest Magento 2.1.2 Hosting
30 Days Money Back Guarantee

30 Days Money Back Guarantee
30 Days Money Back Guarantee
Recommendation about Reliable Magento 2.1.2 Hosting

Instead of saving just some dollars for hosting, Go for some reasonable, best and reliable Magento hosting.

Out of all the hosting companies I mentioned above. I found ASPHostPortal and HostForLIFE best one.
ASPHostPortal is amazing because of their quality service and reasonable price. Their support team is amazing in comparison with ASPHostPortal and discountService. So I will suggest you to go for ASPHostPortal because they are cheap in price and high in quality. After ASPHostPortal you can go for HostForLIFE. HostForLIFE is amazing and better than discountService. You can buy their business plan which is cheaper than ASPHostPortal ( €3.00/mo ).
You'll get unlimited space with full support. What you need more?
Never go for very cheap Magento 2.1.2 Hosting which costs $1/month. You might save some big money but later on your site will face downtime and you will start losing potential visitors.
So if you are going to start an new venture and wants to earn some dollars you have to be serious and take a decision. Choose any hosting company which you like OR you can go with my suggestion which is ASPHostPortal first, HostForLIFE second and DiscountService third.
Good luck with your new affordable web hosting!
Do let me know which Magento 2.1.2 Hosting you are using? Have you used any of the hosting I mentioned above?
Save